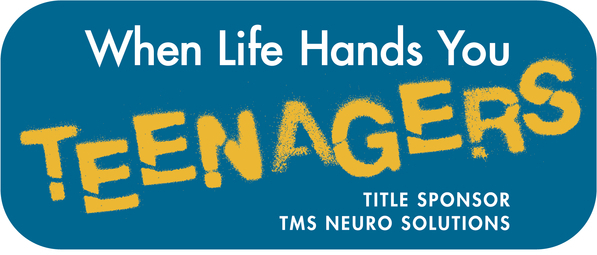 An educational conference
for people who live or work with teens
Presented by Grant Halliburton Foundation
.
Thank you for attending
When Life Hands You Teenagers!
We hope you enjoyed today's conference and came away with resources and tools to address teen mental health and wellness in our community. There were many valuable topics covered during the sessions that you may find useful in your school, agency, organization, or home.

Links to download the speaker handouts are available below.
FEATURED SPEAKERS
Trauma and Recovery





Tonier Cain


Author of Healing Neen: One Woman's Path to Salvation from Trauma and Addiction

Nurturing a SMART Brain in the Information Age





Lori G. Cook, Ph.D., CCC-SLP


Director of Clinical Research for the Center for BrainHealth
The University of Texas at Dallas

DOWNLOAD

.
Connecting the Dots: Violence, Substance Use,
Risky Behaviors, and the Role of Media



Jeff Temple, Ph.D.


Associate Professor and Psychologist
Director of Behavioral Health and Research
Department of Ob/Gyn at The University of Texas Medical Branch

DOWNLOAD

.
SAFE! Issues Facing Today's Teens and How We Can Help





Vanita Halliburton


Grant Halliburton Foundation

DOWNLOAD

.


Coming Out on the Other
Side of Addiction



Steve Noviello


Consumer Reporter
Fox 4 News

Overachiever on the Outside,
Overwhelmed on the Inside



Robert Roseman




High School Student


Ingrained in Silence:
Connecting to Children Too
Young to Understand



Michelle Lemming


Founding CEO
Texoma Health Foundation

DOWNLOAD

.
Special Thanks to Our 2018 Sponsors!
.
Title Sponsor
Breakfast Sponsors
Lunch Sponsor
Stationery Sponsor
Cookie Break Sponsor
Program Sponsors
QUESTIONS? Email Stephanie Avery at Stephanie@GrantHalliburton.org.
Presented by

Great things are happening at Grant Halliburton Foundation every day. Follow us!



Grant Halliburton Foundation works to strengthen the network of mental health resources for children, teens and young adults; promote better mental health; and help prevent suicide. The Foundation provides mental health education, training and support to more than 31,500 students, educators, parents and professionals annually.

6390 LBJ Freeway, Suite 100 • Dallas, Texas 75240 • 972.744.9790 • GrantHalliburton.org • A 501 (c)(3) nonprofit organization