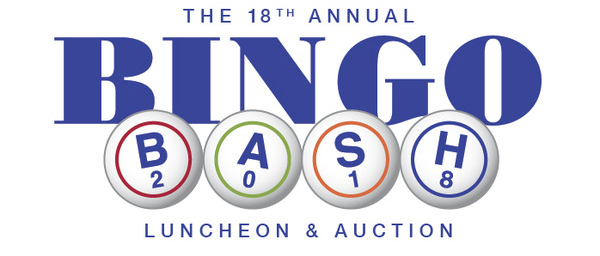 Presented by Connection H•E•R•E
TUESDAY, APRIL 24, 2018
10:00 a.m. – Silent Auction
10:30 a.m. – Program, Bingo and Luncheon
BENT TREE COUNTRY CLUB
5201 Westgrove Dr.
Map
Proceeds to benefit Grant Halliburton Foundation's mental health navigation line
---
Connection H•E•R•E is a service auxiliary of Grant Halliburton Foundation. Formerly known as CONTACT Connection, the group served as the auxiliary for CONTACT Crisis Line for 28 years before the agency closed in December 2014. With the acquisition of the Teen CONTACT program by the Grant Halliburton Foundation, the auxiliary changed its name to Connection H•E•R•E and supports the Foundation's teen mental health and suicide prevention programs.
---
2018 BINGO BASH EVENT CO-CHAIRS




Sandra Brewer




Susan Odom




Connie Stephens
2018 BINGO BASH COMMITTEE

Beth Anderson
Judy Beikman
Isabel Brooks
Shelba Brown
Van Brown
Martha Ann Cates
Kathy Crow
Gretchen Feemster

Sandy Gala
Gail Greene
Mary Ann Hill
Judi Hitch
Elizabeth Jenkins
Mary Kennedy
Joan Lane
Betty Perry

Ann Sanders
Judy Smith
Charlotte Sullivan
Myrna Vance
Lynn Wagner
JoAnne Walker
Grant Halliburton Foundation works to strengthen the network of mental health resources for children, teens and young adults; promote better mental health; and help prevent suicide. The Foundation provides mental health education, training and support to more than 31,000 students, educators, parents and professionals annually.