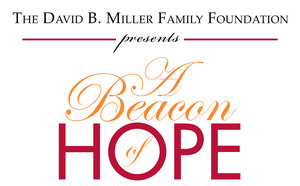 with Featured Speaker
Glennon Doyle Melton
On Mother's Day 2002, unwed and addicted, Glennon Doyle Melton found herself on a cold bathroom floor holding a positive pregnancy test. It was there that she vowed to never again have another drink, cigarette, drug, unhealthy relationship or food binge.

Glennon speaks candidly about being lost to bulimia, alcoholism, bad love and drugs for 20 years and about the hope-filled journey that brought her to where she is today: a mother of three, a popular lifestyle blogger followed by millions, and a sought-after public speaker. She is the author of New York Times best-selling memoirs Carry On, Warrior and Love Warrior, a 2016 Oprah's Book Club pick.

Her work has been featured on the TODAY Show, The Talk, OWN, and NPR and in The New York Times, Ladies' Home Journal, Glamour, Family Circle, Parents Magazine, Newsweek and Woman's Day.

"Life is brutal. But it's also beautiful," Glennon says. "Brutiful, I call it. Life's brutal and beautiful are woven together so tightly that they can't be separated. Reject the brutal, reject the beauty. So now I embrace both, and I live well and hard and real."


Thursday, February 23, 2017
11 a.m. – Welcome Reception and Raffle
11:30 a.m. – Luncheon and Program


Renaissance Dallas Hotel
2222 North Stemmons Freeway
Dallas, Texas • Map

Seating is limited.
Please respond by February 16.
Reservations will be held at the door.
Complimentary valet parking.
Master of Ceremonies
Steve Noviello
FOX 4 News Consumer Reporter
Faces of Hope Sponsor
Gittings Dallas
Media Sponsors
Good Life Family Magazine
Texas Jewish Post
2017 Luncheon Chairs
Kate Anderson and Heidi Perry
Founding Luncheon Chair
Barbara Farmer
Luncheon Committee
Dixey Arterburn
AB Aston
Maloree and Bob Banks
Judy Beikman
Isabel Brooks
Polly Campbell
Jennifer Cass
Frieda Clark
Michelle Collins
Michele Crick
Mari Epperson
Janette Evans
Barbara and David Farmer Ashley and Justin Farmer

Gretchen Feemster
Kristien Graffam
Susan Griffiths
Mary Ann Hill
Jennifer Jobe
Suzy Jobe
Marilyn Kidd
Eugenia King
Joan Lane
Martha Mathews
Elizabeth May
Laura Meeks
Lee Michaels
Jackie Moore

Jeannie Nethery
Susan Newton
Susan Odom
Cheryl Parker
Alyson and Joe Ray
Jenny Reinke
Eugenie Robichaux Rogers Oleta Salyards
Priya Singhvi
Connie Stephens
Candace Swango
Dee Velvin
Amanda Waring
Judy Wisch

Grant Halliburton Foundation works to promote awareness and understanding of teen and young adult mental health, to prevent suicide, and to strengthen the network of mental health resources for young people. The Foundation provides mental health education, training and support to more than 21,000 students, educators, parents and professionals annually.
6390 LBJ Freeway, Suite 106 • Dallas, TX 75240 • 972-744-9790 • www.GrantHalliburton.org