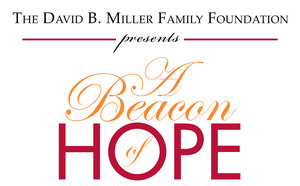 with Featured Speaker
JJ Virgin
Celebrity health expert and four-time New York Times bestselling author JJ Virgin reveals how one life-altering event taught her to tap into an indomitable mindset, trust her instincts, and defy the odds, ultimately saving her son's life…and her own. She'll share the lessons she learned that can help you create your own resilient mindset.

In 2012, JJ was in a hospital room next to her sixteen-year-old son, Grant, who was struck by a hit-and-run driver and left for dead. She was told by doctors that he wouldn't last through the night and to let him go. With every reason to give up, JJ chose instead to invest her energy into the hope that her son would not just survive, but thrive. In Miracle Mindset, she shares the lessons that gave her the courage to overcome the worst moment of her life.



"On the day that a hit-and-run driver struck Grant, I had a choice: I could surrender to the doctors' grim prognosis or I could fight. I took a chance and chose to fight. I confronted my worst fears with vulnerability and authenticity. Grant came out stronger. I came out stronger."


Tuesday, March 6, 2018
11 a.m. – Welcome Reception and Raffle
11:30 a.m. – Luncheon and Program


Omni Dallas Hotel
555 South Lamar Street
Dallas, Texas • Map

Seating is limited.
Please respond by February 27.
Reservations will be held at the door.
Complimentary valet parking.
2018 Luncheon Chairs
Ann Hill and Cheryl Parker
Luncheon Vice Chairs
Becca Litt Bishop, MSSW, LPC and Kelly Jameson, Ph.D., LPC-S
Founding Luncheon Chair
Barbara Farmer
Master of Ceremonies
Steve Noviello
FOX 4 News Consumer Reporter
Media Sponsors
Good Life Family Magazine
Texas Jewish Post
Luncheon Committee
Kate Anderson
AB Aston
Becca Bishop
Isabel Brooks
Polly Campbell
Karen Carney
Jennifer Cass
Angie Christon
Michelle Collins
Shannon Couzens
Michele Crick
Melinda Emmons
Mari Epperson

Barbara Farmer
Cindy Freeman
Kristien Graffam
Susan Griffiths
Sharon Hall
Ann Hill
Kelly Jameson
Jennifer Jobe
Eugenia King
Karen Krumholz
Laura Meeks
Lee Michaels
Paula Mitchell

Ruth Mitchell
Jeannie Nethery
Susan Newton
Susan Odom
Cheryl Parker
Heidi Perry
Maria Pope
Alyson and Joe Ray
Holli Roach
Candace Swango
Dee Velvin
Judy Wisch
Linda Ziegler
As of 12/7/17

Grant Halliburton Foundation works to promote awareness and understanding of teen and young adult mental health, to prevent suicide, and to strengthen the network of mental health resources for young people. The Foundation provides mental health education, training and support to more than 31,000 students, educators, parents and professionals annually.
6390 LBJ Freeway, Suite 106 • Dallas, TX 75240 • 972-744-9790 • GrantHalliburton.org